Artist Spotlight: Meet John Tibbott, aka Quick Brown Fox
"The quick brown fox jumped over the lazy dog"...and right on into several pairs of Bucketfeet. Our featured artist this week John Tibbott - aka Quick-Brown-Fox - is a Threadless alum who, besides submitting hundreds of designs to Threadless and getting dozens selected and printed, has created an art style and feel all his own. In honor of a handful of his designs (some Threadless!) getting printed on slip-ons, we're throwing it back to an interview we did with John on the Threadless blog so that you can learn a little bit more about this artist. Read more below!
.     .     .
You've had a whopping 40+ designs selected on Threadless, that's amazing! What was your first printed design? How has your style changed since your first print?
My first printed design was "Because I Can't Forget" which was for a challenge to design something inspired by a music video, I did that almost seven years ago - and it was inspired by Seven Nation Army by The White Stripes (seven & seven, spooky!). Of all the challenges at Threadless I really enjoyed the Lowbrow Challenge. It led me down a path that enabled me to establish a style that combines a lot of the things I like, such as Pop Art, Popular Culture, vector art, halftones, bright colours and throwing in the odd random curveball elements.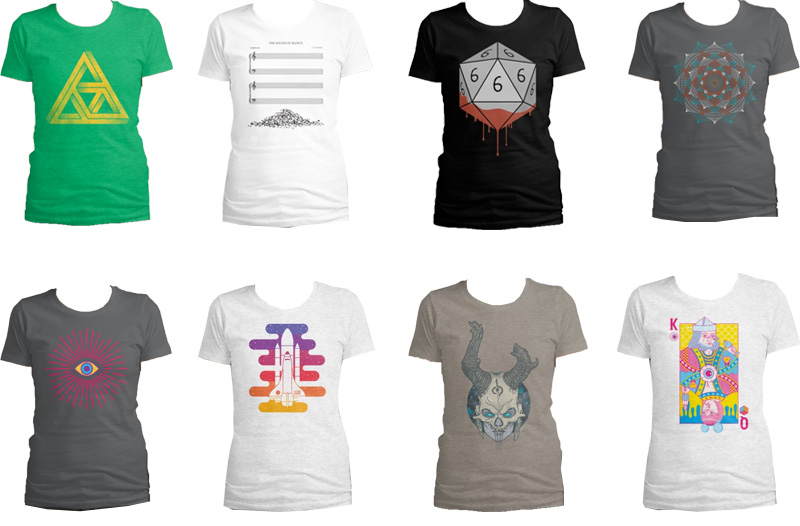 Just a sampling of a few designs! Top row: "Penrose Triforce", "The Sound of Silence", "Dicing With the Devil", and "L.O.T.U.S" | Bottom row: "Third Eye", "Into the Night", "Spite of the Valkyrie", and "King of Nothing, Queen of Nowhere".
You've submitted over 600 designs to Threadless - how do you keep your inspiration fresh? 
I get my inspiration from all over the place. I'm a graphic designer for my day job, so I'm thinking about things all day. I doodle things in my notepad and send myself emails to home with stupid ideas. Sometimes it could be a lyric in a song, a weird thing I've seen, a new style or technique I'd like to try out. I have a lot of books from gig poster compendiums to old type catalogues. I'll often flick through books, blogs, Instagram and see something which sparks off an idea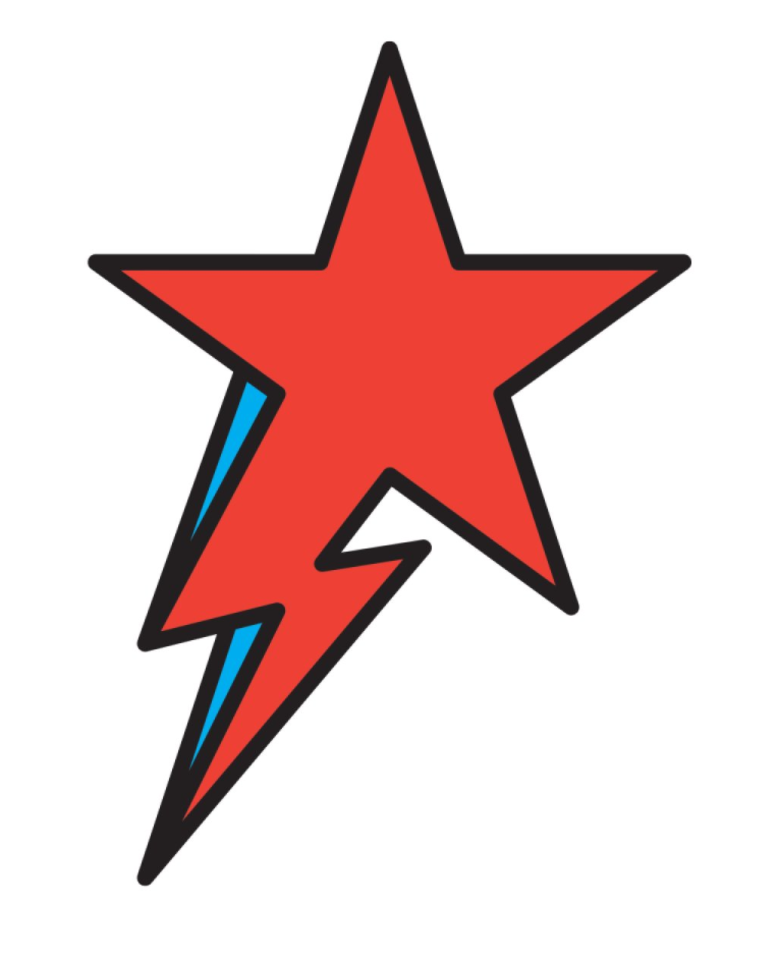 This design is also available on Bucketfeet.
How does your style as a professional designer differ from your personal style?
My day job can be very restrictive in terms of what is allowed. I work for clients in a variety of different industries, from engineering companies and interior designers, to food companies and inventors. The work is very varied, but the time we spend on something is restricted by budget.
All of the designs that John has had printed on Bucketfeet.
Threadless, for me, is the antithesis of my day job. I can do anything and take as long as I want on it with no one to answer to! I like the loose themes of the challenges. "Make something weird", "make a pin badge", "draw something" - it's always a creative challenge and keeps me coming back. There is some crossover, I quite often complete a design and think it will work as a series. I think this comes from my advertising background, where you think about campaigns rather than isolated ideas. 
"Stardust"
What advice do you have to fellow Artist Shop owners and artists?
Just do it! Make things that you enjoy making first of all. Set yourself a task to try a different style, choose a different subject matter, use a different technique, try different software, buy a new pen. Get something out of the process of creating. Anything else that follows, such as a print or an Artist Shop sale is a bonus.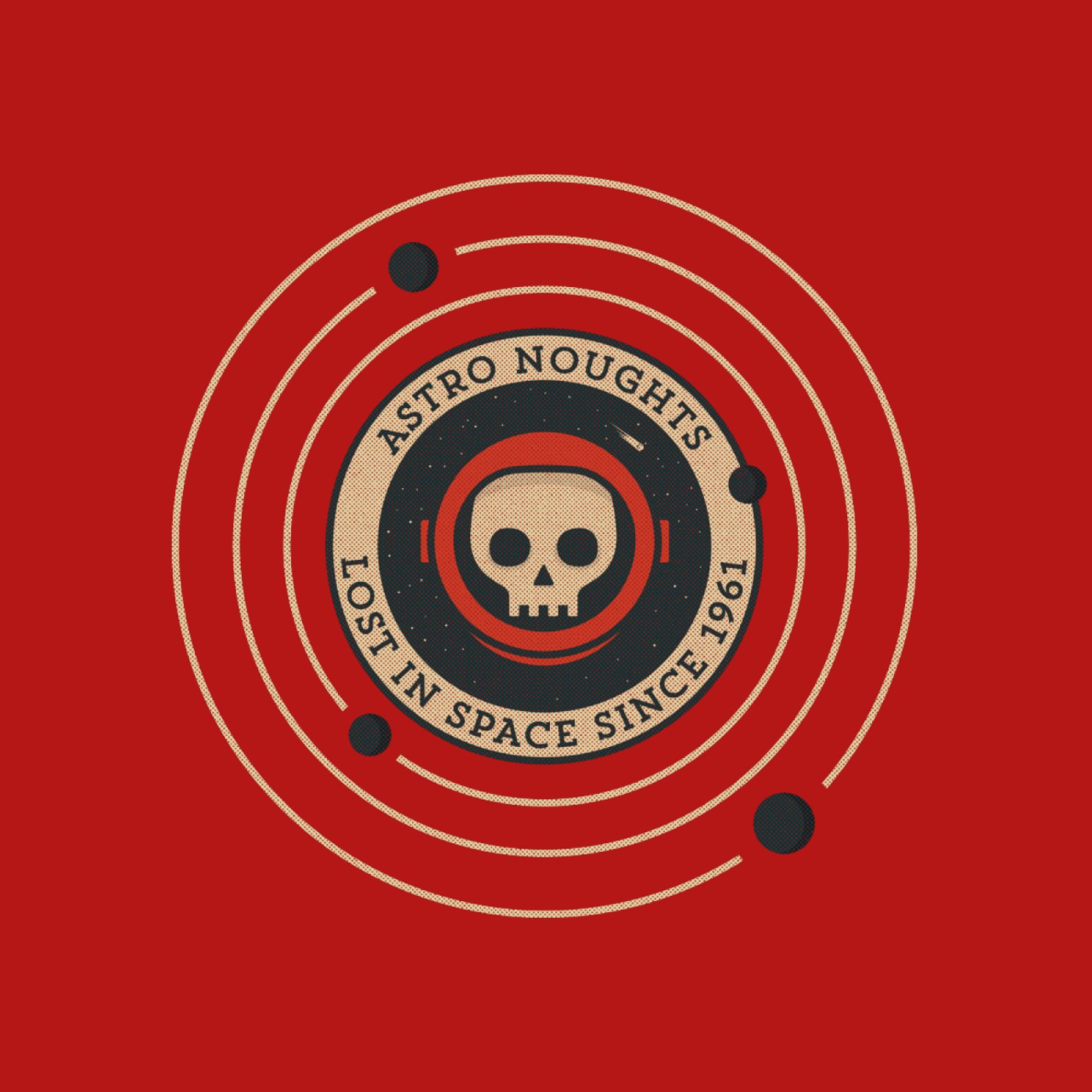 Anything else you'd like to share?  
I hate doing interviews and feel I write too much! Seriously though, a shout out to the people who were on Threadless when I first started who either helped, encouraged or inspired me: @isaboa @igo2cairo @spacesick @valorandvellum @ricomambo @nathanwpyle @d3d @pilihp @inkdummy @againstbound @opifan64 @ibyes @Bio Bot 9000 @frickinawesome @aled @littlem @mathiole @BurritoGoblin @arzie13 @jublin @sonmi @soloyo @goliath72 @twiggyhall @taz-pie @beanepod @blue sparrow @v_calahan  @sweet n sour @fightstacy @theinfamousbaka @agrimony  @Yaah @manupix @Ryder @jeffreyg @farnell @wharton @jimdahousecat @andyg @mezo @Gar0 @ibyes @mr-rocks @tesco @thepapercrane @artrocity @speakerine @resistance @jean_warhol @jess4002 @alvarejo @staffell @bramish @coyote_alert @L-M-N-O-P @nickv47 @morkki @Dick Firestorm @dschwen @speedyjvw and of course, @skaw